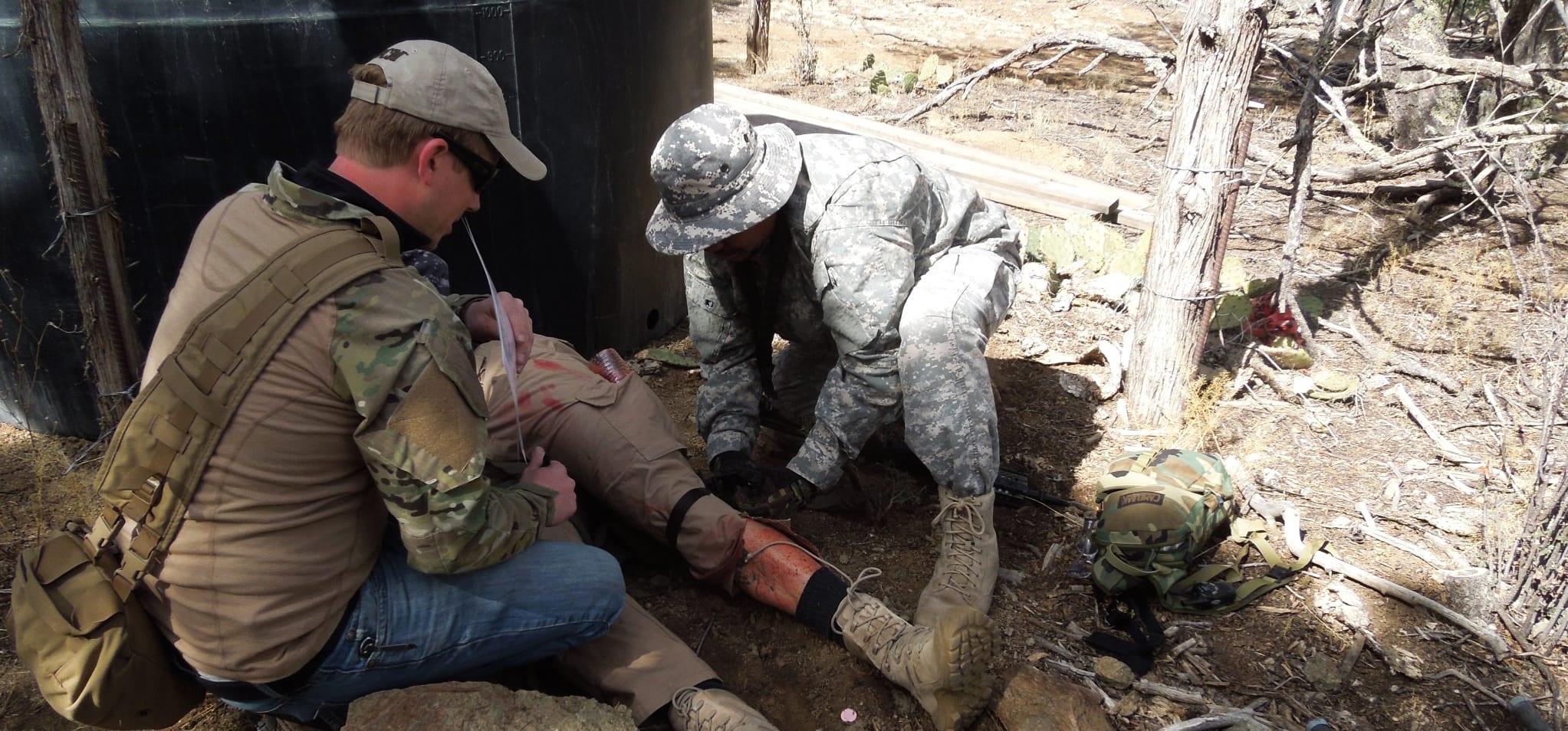 Emergency Life Saver Course
We can teach anyone how to save a life! Working on your own or as part of a team we'll help you keep a cool head during a traumatic situation.
This 2-day emergency medicine course covers tactical and remote medicine. You'll also learn CPR/AED/First Aid according to the American Red Cross, and you can even apply for a professional certificate that is valid for two years. Applicable for experienced medical providers or someone with no prior emergency medicine knowledge.
The course is comprised of 3 phases:
Day 1 (Classroom)
1. CPR/AED instruction and 2 year certification (American Red Cross)
2. Tactical Combat Casualty Care protocols and skills including the top 5 preventable causes of death
Day 2 (Field/Scenario Training)
3. Scenario based training that reinforces all of the previously taught skills
Requirements: (one hour lunch break both days)
Day one – Note taking materials, snacks, water, knee pads if desired for CPR portion.
Day two – Same as day one as well as 3 complete changes of old clothes that can be bloodied, torn up and ultimately thrown away (for scenarios).